Your laptop is a very personal object that can almost become an extension of your body. For this reason, you must have it protected and in excellent condition, especially when you are going to travel and need to take it by your side. Laptop backpacks are the hideaways for your laptop to travel safely and in style. Therefore, if you are looking for the best laptop backpacks recommendations, you have reached the right website.
Here we show you simple and inexpensive ideas for you to make your own laptop backpack. We also talk about the 10 best laptop backpacks on the market. You decide if you use your own hands and creativity, or if you prefer to buy a ready-made backpack. Whatever decision you make, it will be the correct one.
It is important that you take good care of your laptop, as it is an expensive work tool that is not so easily purchased. If you protect it, it can last you longer and probably needs less maintenance. In addition, ensuring that your objects are in good condition is something that speaks well of you.
Among the various laptop accessories, backpacks are the most essential. Many laptops are damaged by being dropped or bumped during transportation. That is why it is important that you buy a laptop backpack so that you always keep it there when you go for a walk somewhere.
How to choose a laptop backpack?
To make a good choice, you should look at the size of your laptop so that the backpack is consistent with its measurements. It is also necessary that the backpack has several compartments to store computer accessories. In addition, it is a good idea that you acquire a versatile backpack that serves to carry your personal things from work or school, such as your notebooks, pencils, etc.
The 10 best laptop backpacks on the market
HP Powerup Backpack
This powerful backpack has a 22,400mAh battery that allows you to charge your gadgets like the computer (obviously), the smartphone and the tablet at the same time as there are 2 USB ports and a 19v output. Cables are included. It is designed for 17.3-inch laptops. It also comes with a protective rain cover.
Caselogic Jaunt Backpack
Its style is urban and its design is very versatile. Designed for 15.6-inch laptops. It comes with several compartments, a sleeve for the tablet and an interior pocket to store the electronic cables and have them within easy reach.
Caselogic Ibira Backpack
It includes laptops up to 15.6 inches. It also has an exclusive compartment to store a 10.1 inch tablet. It has several pockets to store cables and everything you need. Its front vertical compartment is quick access, ideal for things you need to have on hand.
Caselogic Berkeley II Backpack
His style is very casual and versatile. It is designed for 15.6-inch laptops. It has an exclusive cover to store the tablet. Includes special pouch for pencils and markers. It also has several asymmetric compartments to store electronic items of different sizes.
Caselogic VNB Backpack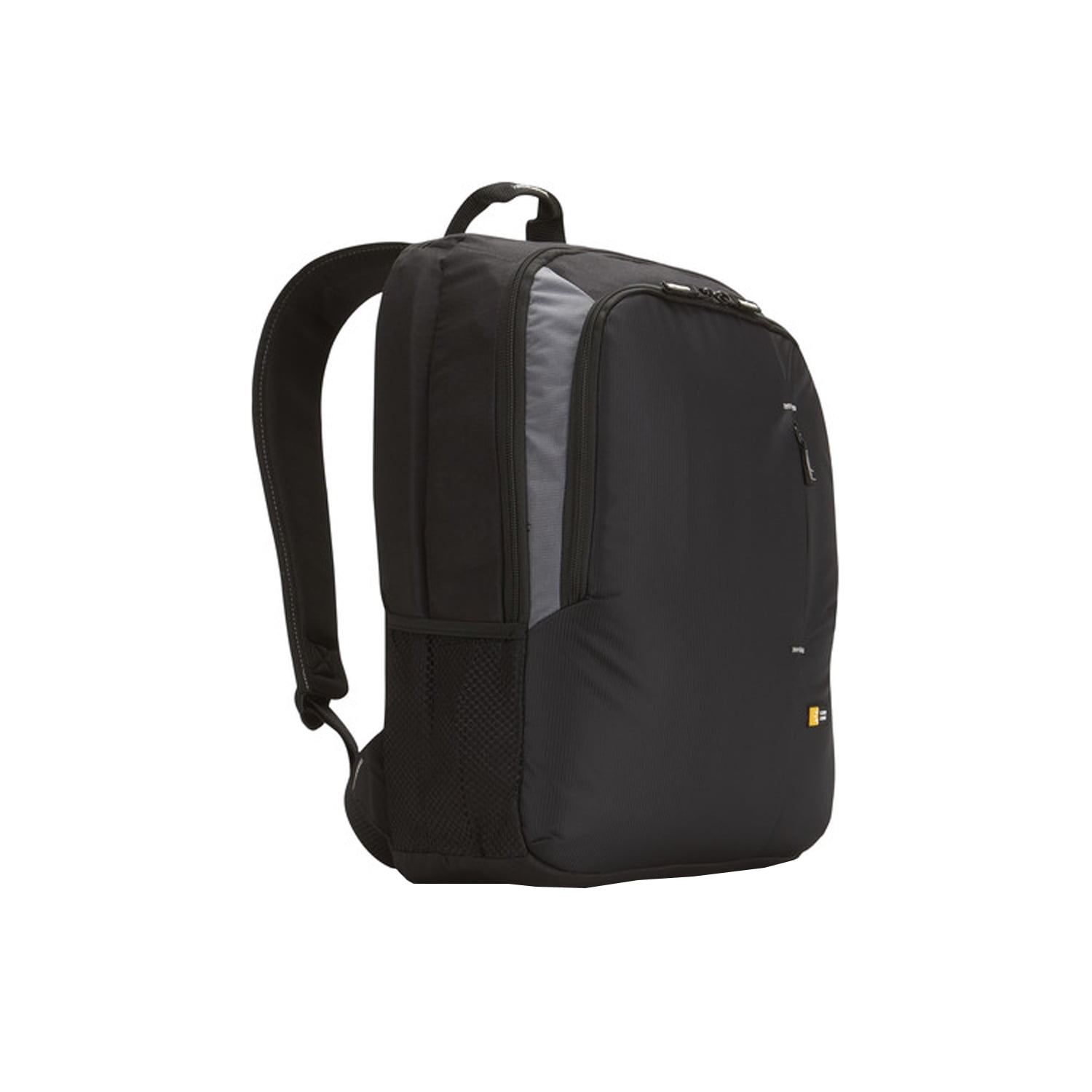 Compatible with 17-inch computers. Its interior storage is expansive, it fits everything. It has several compartments for you to store other electronic devices of various sizes and a pencil case for your pens.
Herschel Supply Company Retreat Backpack
It is a very feminine and chic backpack. There you can store a 17-inch laptop, it has several compartments for you to carry everything you want, it is of very good quality and it looks super good with any outfit. In short, with this backpack, you and your laptop will travel in style.
Lifepack backpack
It is a backpack with a lot of potential. Ideal for 17-inch laptops. It has a two-port USB charger that recharges with sunlight, it also includes Bluetooth speakers. It's multi-compartment, waterproof, and it also has a bottle opener!
Perfect Choice Daypack
Fits a 15 inch laptop. Its design is quite elegant, simple and casual. It has two large main compartments and several pockets. It is quite versatile because it can be used for any occasion.
Samsonite Guardit Backpack
Compatible with 15 and 16-inch laptops. It has several compartments to store your gadgets and anything else you want to take on your trip. It has a sporty style, a bit masculine, which goes well with everything.
Slotra Laptop Backpack
It is a light but very resistant backpack. Compatible with 17-inch laptops. It is waterproof and very ergonomic. It has several compartments for you to store your electronic devices. Its design is casual and combines with everything.
There are many options for laptop backpacks on the market, but you can also make one with your own hands. You already know the importance of keeping your laptop in good condition and carrying it in a safe place when you go to travel. So buy the backpack that you like the most.
DIY Laptop Backpacks
We are free when we are self-sufficient. Who says you can't make a backpack by yourself? Shut up the unbelievers and show that with your hands you are capable of doing wonderful things and in a very easy way. You can make a backpack out of old jean pants and without a sewing machine. You can also take your favorite backpack and make a special compartment for your laptop. Check out these two inspiring videos: