If you are already preparing for the next academic year, you may be considering the purchase of a computer that meets the requirements for your career, your expectations, and that fits the budget. This laptop buying guide for back to school does not try to set a chair in terms of technical specifications, but rather it is proposed as a simple and practical tool for those who do not know too much about computers or what awaits them (to them or their children) have concrete models to face their studies with solvency.
Humanities, Social Sciences, and Health Sciences Degrees
If you study a career that falls within the field of humanities, social sciences and health, it will be usual for you to do work using the word processor, to create tables and graphs, to use spreadsheets to perform certain basic operations, that you look for information on the internet and that you access your email. Nor can we forget social networks and enjoy streaming multimedia content, because not everything is going to be studying.
They are not particularly demanding tasks at the hardware level, although we will require a team that can execute them fluently and reliably and that is great in multitasking , since it will be frequent that we carry out several operations simultaneously.
What we will greatly appreciate in a laptop is that it allows us to work comfortably on the move , so it is interesting that it is compact, light and with enough autonomy to tolerate a student day, so that we can forget both that we carry it with us and charger.
In this sense, the guidance on the autonomy provided by the manufacturer is still an approximation, generally optimistic, about what its battery could last, although in practice it will differ enormously depending on the configuration and use that we give it.
Although they are two characteristics that usually go unnoticed, it will also be interesting that it has a comfortable and ergonomic keyboard for writing and that the type of screen allows us to adequately view the content based on the outside light and the viewing angle.
Why not choose a tablet or convertible? Another option that stands out for offering a good compromise between lightness and autonomy can be on a tablet, as long as it has a panel of adequate dimensions and quality to spend hours in front of them and the necessary accessories for quickly entering text, such as a keyboard, mouse and/or stylus.
I don't want to spend more than 500 euros
In the tighter price range we will essentially have two options to take into account: bet on devices that at the hardware level meet the office automation and navigation tasks that we require, but are less comfortable to transport due to design, dimensions and/or weight.
The other option is found in devices that stand out for their lightness but that could fall short in terms of specifications. The best choice? The intermediate point between the two, although we have to sacrifice in some sections.
Lenovo IdeaPad 3 15IIL05
YOU WILL LIKE
Good balance between hardware and design in this price range, with a numeric keypad, a good resolution (Full HD) and large screen and state-of-the-art components
YOU WILL NOT LIKE
Storage space limited to 256GB SSD, TN-type display (lower image quality).
It comes without an operating system.
PRICE

449 euros
HP Notebook 14s-dq1038ns
YOU WILL LIKE
Latest generation hardware, with Windows 10 installed, quite light and with a good range of ports

YOU WILL NOT LIKE IT
Little space to save files and programs.
Somewhat crude and simple design.


PRICE
469 euros
Dell Inspiron 14 5405
| | |
| --- | --- |
| YOU WILL LIKE | Very light, with fast charging, wide range of ports (although only two USB) including reversible USB-C and with Windows 10 installed |
| YOU WILL NOT LIKE | Storage space limited to a 256 GB SSD, so it could fall short if we keep many files and/or programs |
| PRICE | 499 euros |
I don't want to spend more than 1000 euros
Stretching the budget further, the range of options grows, finding models that will measure up in terms of specifications but also in lightness and autonomy to successfully face a long day of class.
In this price range, we can also afford to opt for a higher quality panel and a more careful design. Also, this budget increase allows us to choose the models proposed below, in the technical careers section.
Acer Swift 3
YOU WILL LIKE
A lightweight, powerful laptop with Windows 10 as standard.
Quality screen and balanced in terms of performance


YOU WILL NOT LIKE
Simple in design and somewhat scarce in storage (256 GB SSD), if you are going to take it to work for a day, you will need a plug


PRICE
679 euros


Huawei MateBook 13
YOU WILL LIKE
A laptop stands out for its good aluminum finishes and how thin and light it is.
Balanced and solvent hardware for these tasks, fast loading and with a quality screen


YOU WILL NOT LIKE
Its ports are USB-C type, so you will probably need an adapter for your hard drive, memory, etc.


PRICE
769 euros
Microsoft Surface Go 2
YOU WILL LIKE
If you are looking for a lightweight computer with a touch screen.
Autonomy of almost 9 hours in a device weighing half a kilogram.
Integrates adapted Windows 10 environment.


YOU WILL NOT LIKE
Tuned at the processor level and tight on storage space and ports.
10 "screen, somewhat small if we are going to spend many hours. Accessories are purchased separately


PRICE
683 euros and
92 euros the keyboard (not included)

Technical degrees such as engineering or architecture
We climb a step in terms of needs. All the tasks exposed in the previous point are applicable to this one: presentations, graphics, tables, reports written in word processors, internet and mail … but also, we will have to deal with specific software that requires power.
We are talking about programs such as Matlab, AutoCad, Solid Edge, Catia … In this sense, to the needs expressed in the previous point of lightness and autonomy, we will add certain requirements at the level of processor, type, and amount of storage and RAM.
Also, we will pay attention to connectivity , since if we spend a lot of time programming or designing, an HDMI port will help us connect the laptop to an external monitor that allows us to continue working. It also doesn't hurt that it includes enough USB 3.0 ports to connect other peripherals.
Finally, we return to the screen. After many hours in front of it, we will appreciate comfortable dimensions to work and move the view, a resolution that is at least Full HD and a panel technology that offers a good viewing angle, as well as the possibility of working in scenarios of different brightness .
I want to spend less than 800 euros
In this price range, we find equipment that at the hardware level can meet what is expected, although at the cost of skimping on other aspects such as lightness or the quality of the screen.
Asus Zenbook 14 UX431FA-AM132
| | |
| --- | --- |
| YOU WILL LIKE | A robust, light and resistant design that offers a quality 14 "screen in 13" dimensions and details that seek ergonomics, with a battery for long hours and a balanced and powerful software |
| YOU WILL NOT LIKE | No operating system and a 512GB storage drive that could fall short |
| PRICE | 679 euros |
HP Pavilion Laptop 14-CE3008NS
| | |
| --- | --- |
| YOU WILL LIKE | With Windows 10, fast charging, a dedicated graphics, a wide range of ports and a balanced screen in quality and size |
| YOU WILL NOT LIKE | Its next-gen i5 configuration with 8GB of RAM may fall short for very demanding use, straightforward design |
| PRICE | 741 euros |
Lenovo ideapad C340-14IMLI7
| | |
| --- | --- |
| YOU WILL LIKE | The strong point of this equipment is the hardware, with a very powerful last generation Core i7, a battery that offers 8 hours of autonomy (according to manufacturer), a good range of ports, Windows 10 and a touch screen |
| YOU WILL NOT LIKE | Very simple design, TN-type panel (lower image quality compared to other technologies) and despite being transportable, it is not the lightest (1.65 kg), no |
| PRICE | 799 euros |
I can spend more than 800 euros
Raising the budget translates into continuing to improve the hardware – especially at the level of RAM and storage – but fundamentally being able to aspire to equipment with higher quality screens that are also more comfortable for the eyes.
Also, this increase in investment makes it possible to find ultrabooks, powerful notebooks in terms of specifications and at the same time light and with good autonomy.
MSI Modern 14 A10RAS-870XES
YOU WILL LIKE
A balanced combination of hardware to handle intensive tasks with confidence.
14 "screen of quality in terms of resolution in a thin and thin format of just over 1 kg in weight. In addition, its autonomy allows to cover a working day without going through the plug
YOU WILL NOT LIKE
It comes without an operating system


PRICE
949 euros
Dell Inspiron 14 7490
YOU WILL LIKE
For the power of its hardware that does not neglect details such as the size of its SSD or the dedicated graphics, simple but that could be used to play from time to time.
Very fast loading (80% in one hour), good combination of ports and its weight of just over one kilogram


YOU WILL NOT LIKE
Despite its offer of ports, it only has two USB


PRICE
1,189 euros
LG Gram 15Z90N-VAA78B
| | |
| --- | --- |
| YOU WILL LIKE | It is an ultrabook with a careful design with a combination of solvent RAM, processor and SSD that stands out for its long autonomy and low weight |
| YOU WILL NOT LIKE | It only has half a tera of storage. |
| PRICE | 1,399 euros |
Careers in design, post-production, videogames, retouching and digital audio or video editing
We are in the most demanding races from a computer point of view. Autonomy and lightness are still desired so as not to carry heavy equipment or a charger. And yes, we are going to need hardware as powerful as in technical careers, which also have a dedicated graphics card to work on projects in motion graphics , 3D design, photographs or videos in software such as Photoshop, Premiere, Illustrator, After Effects.
These are tasks that at times can maximize components such as graphics, processor or RAM, which causes energy consumption that will reduce autonomy . In this sense, in addition to a good autonomy, it is interesting that they have a fast charging function.
In this type of race, it is essential that the laptop has a quality screen in terms of resolution, sharpness, viewing angle and dimensions.
I want to spend less than 1,500 euros
Within this budget it is common to find computers with previous generation processors, SSDs with tight sizes and old and/or low-end dedicated graphics cards, which may be enough if the user is not intensive.
Dell Precision 3550
| | |
| --- | --- |
| YOU WILL LIKE | A simple but balanced computer for creation tasks that stands out for its offer and number of ports and the configuration composed of a powerful last generation processor, 16GB of RAM and an Nvidia Quadro P520 graphics. |
| YOU WILL NOT LIKE | Simple design, a solvent but basic screen and half a tera of storage that can fall short if we install and work with heavy files |
| PRICE | 1,259 euros |
Huawei Matebook X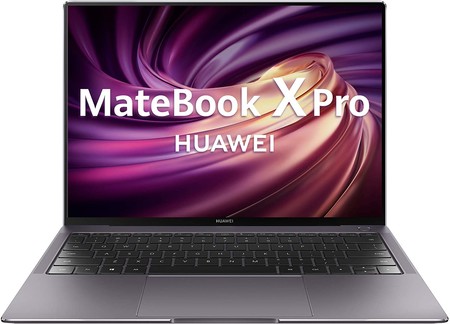 YOU WILL LIKE
The best thing about this equipment is its 3K resolution screen, its lightness and its design.
At the hardware level, its veteran but solvent processor stands out.
Offers remarkable autonomy and fast charging


YOU WILL NOT LIKE
With 8GB of RAM and a GeForce MX250 graphics, you are limited when it comes to the heavy use of demanding programs.
It only has 512 GB of storage


PRICE
1,365 euros
I can spend more than 1,500 euros
Beyond a thousand euros we can aspire to more demanding configurations at the hardware level : RAM memory above 16 GB that we will appreciate running heavy processes and multitasking, solid state drives of a size that allows the installation of programs without worries, cards top-of-the-range graphics with cooling systems.
Likewise, this increase in the budget allows us to opt for increasingly large and quality screens, reaching 4K, a magnificent resolution in this type of computer for the most demanding students of these careers.
Dell Precision 5550
| | |
| --- | --- |
| YOU WILL LIKE | For its combination of lightness, ambitious hardware focused on the design with the latest generation NVIDIA Quadro T2000 graphics and fast charging |
| YOU WILL NOT LIKE | USB-C ports predominate, so you will probably need an adapter for your devices, a screen that could be more "pro" for editing |
| PRICE | 2449 euros |
MSI Creator
YOU WILL LIKE
A powerful machine designed for video editing that stands out for the muscle of its processor, the power of its Nvidia 1660 Ti Max-Qgraphics 6 GB DDR6, the size of its SSD and the amount of RAM (32GB), a configuration of the most attractive in this price range.
Large diagonal screen and despite this, not excessively heavy


YOU WILL NOT LIKE
It is a bulky and energy-demanding laptop, so we will have to go with the charger.
USB-C ports predominate, so we will need an adapter


PRICE
1898 euros
MacBook Pro 16
YOU WILL LIKE
Careful design, powerful specs for professional video editing with 16GB of RAM, 1TB SSD, Core i9, and Radeon Pro 5000M series.
Quality screen with good behavior in different scenarios.
Autonomy around 10 hours, according to the manufacturer


YOU WILL NOT LIKE
Its price is high.
Port shortage.


PRICE
2,851 euros
The prices to each laptops may fluctuate, kindly take note